Mark Baldwin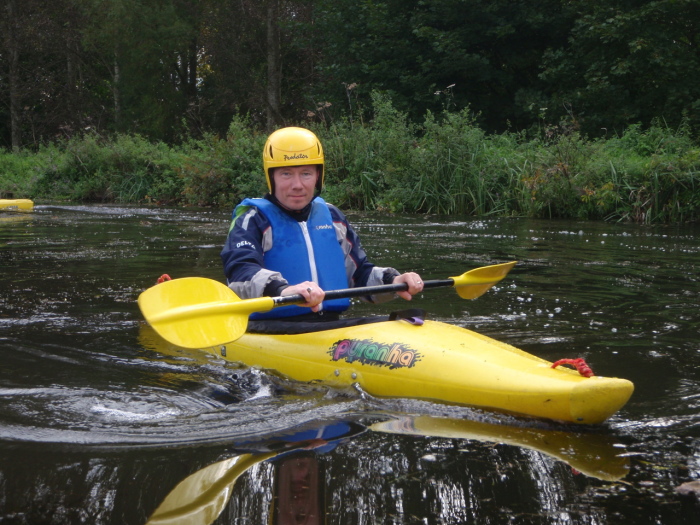 Kayaking in Exeter, September 2008.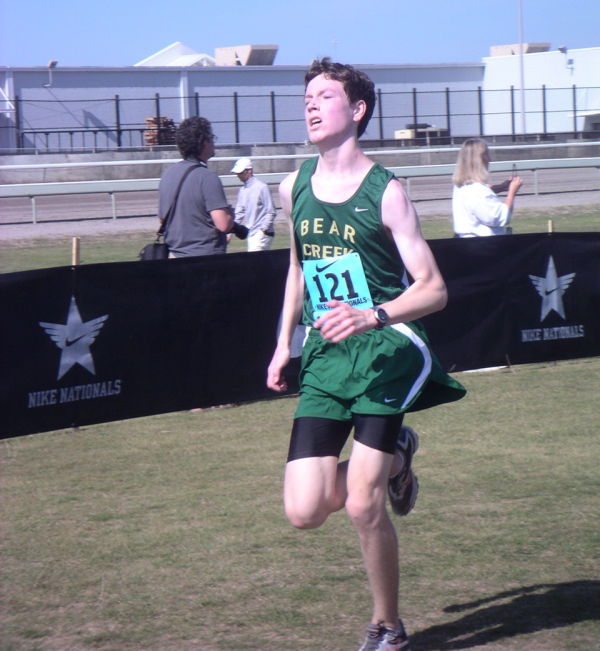 Ryan competing in the Nike Pre-Nationals Cross-Country meet, Portland, OR, September 2008.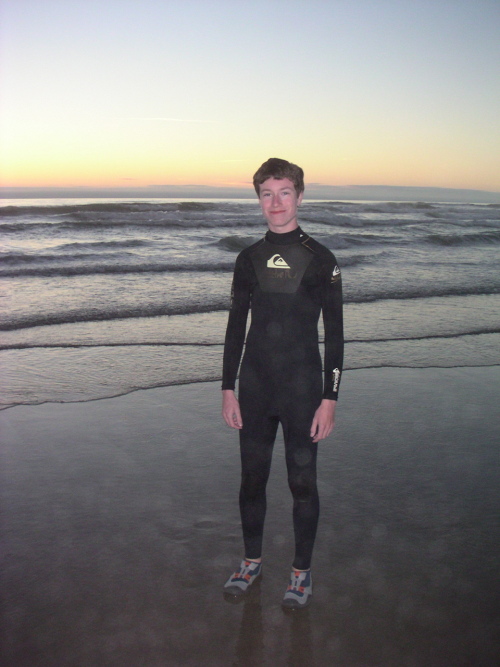 Ryan, Oregon Coast, August 2008.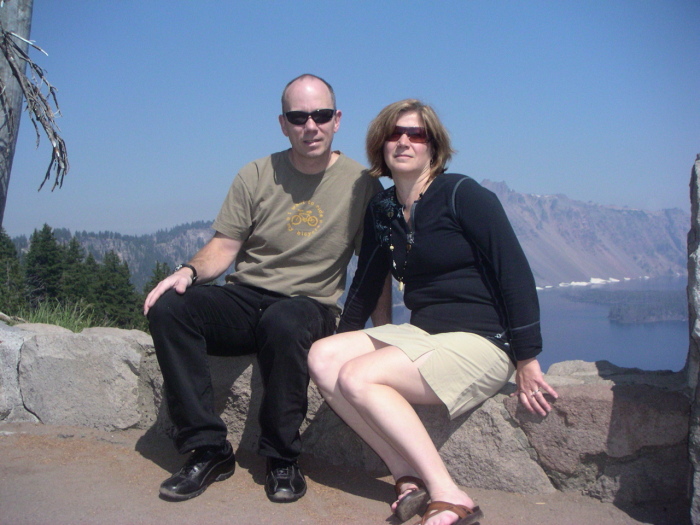 With Rebecca at Crater Lake, OR, August 2008.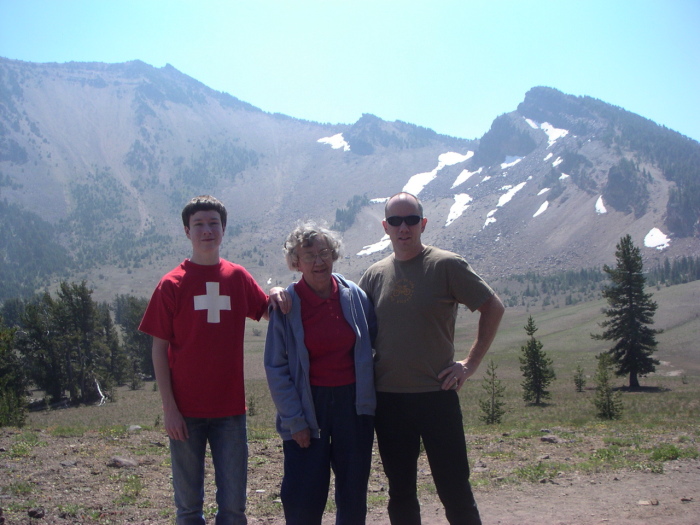 With Ryan and my mother, Crater Lake, OR, August 2008.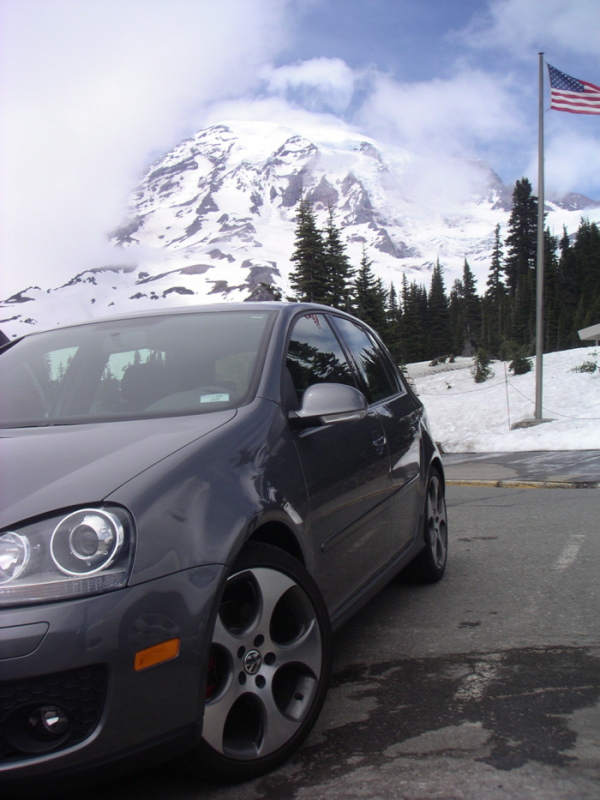 Driving tour of Mt. Rainier, July 2008.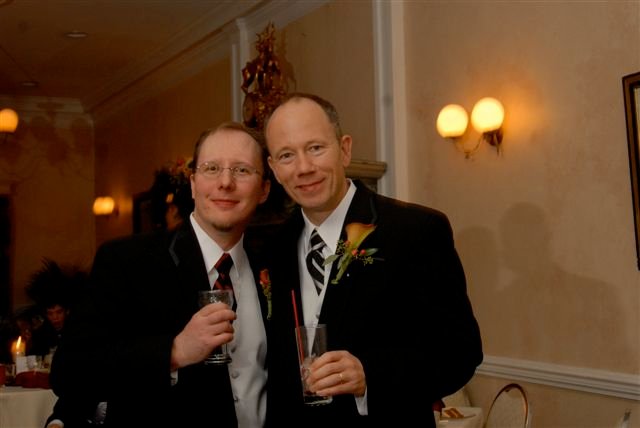 With my cousin, Darryl, at his wedding, November 2007.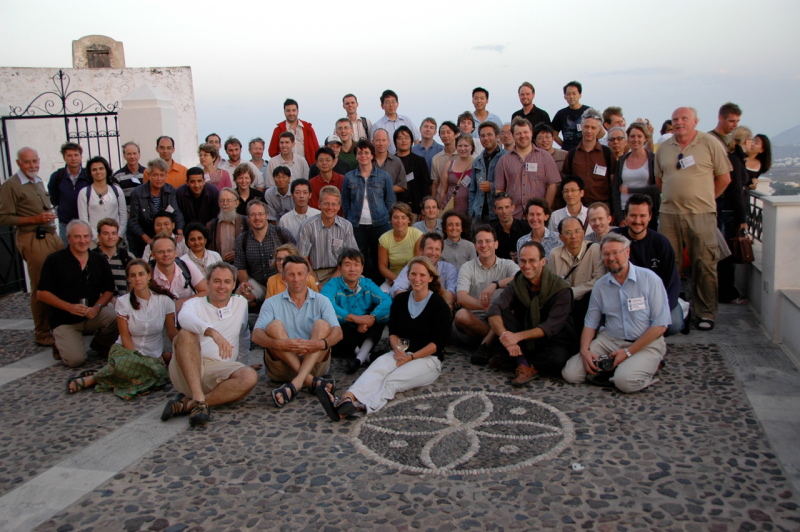 Santorini meeting on Stratospher-Troposphere coupling, September 2007.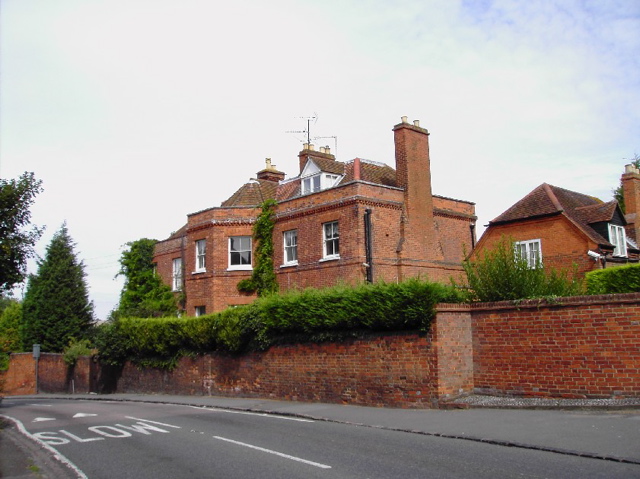 Our temporary home in Sonning (near Reading) England.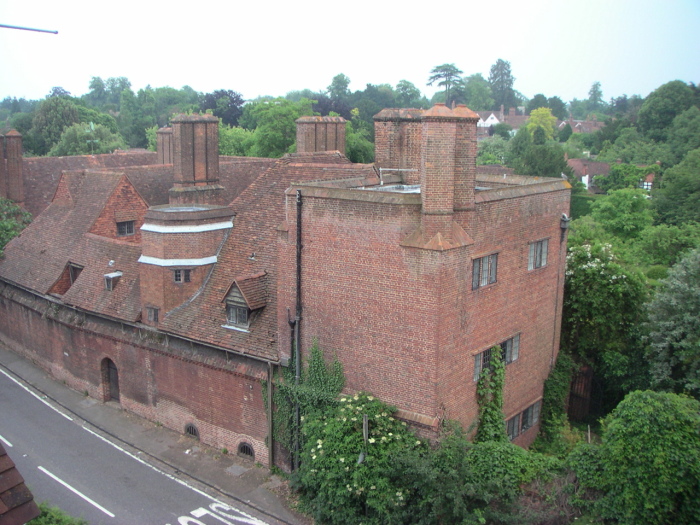 View from the roof of the house I lived in during my sabbatical year at Reading. Jimmy Page moved in while we were there.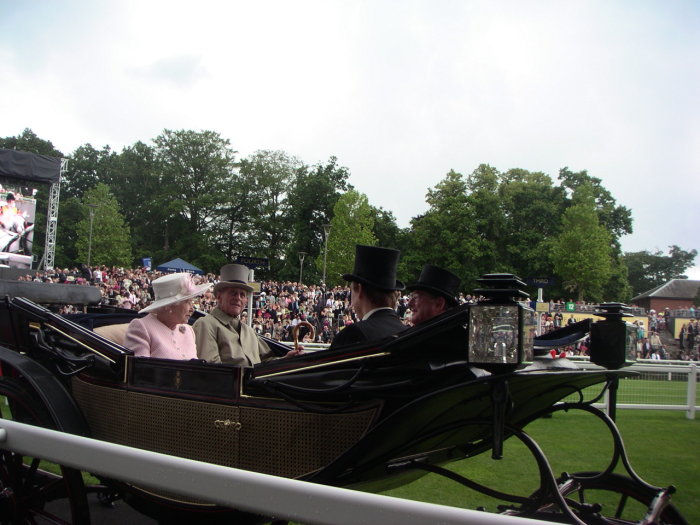 The Queen arrives at Ascot, 2007.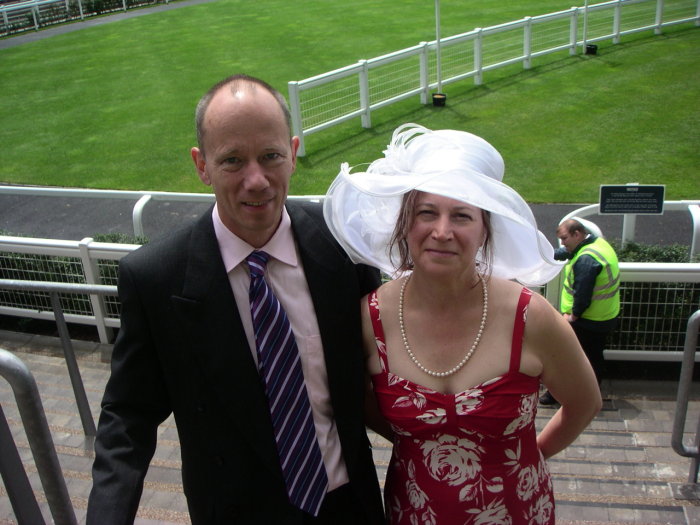 With Rebecca at Ascot, 2007.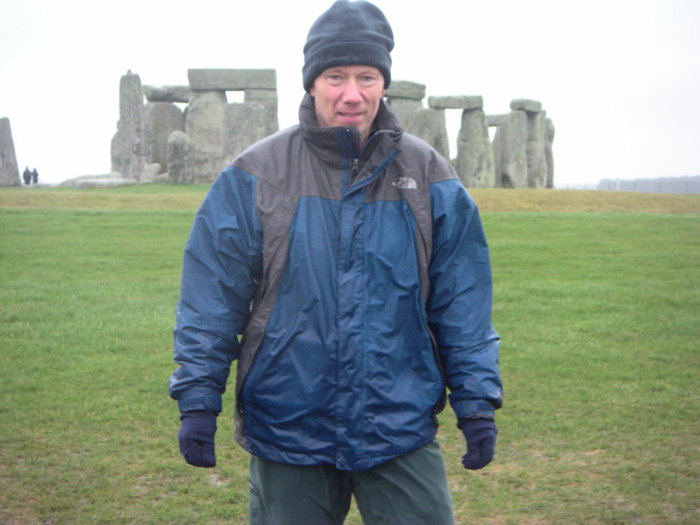 Miserable weather at Stonehenge, 4 March, 2007. The car heater also chose to fail that day.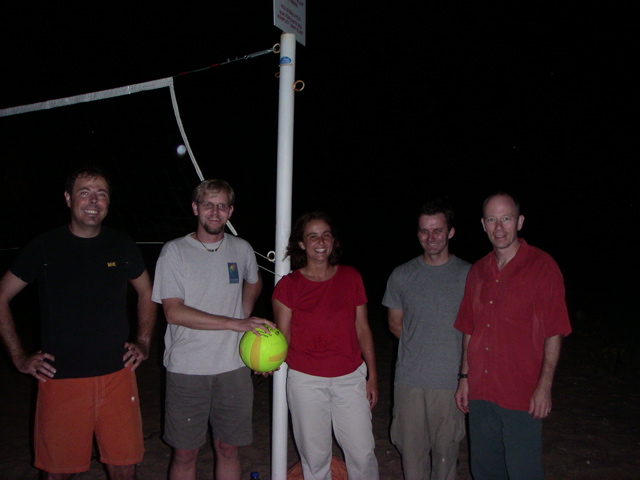 Playing beach volleyball (until it was too dark) in Varna, Bulgaria.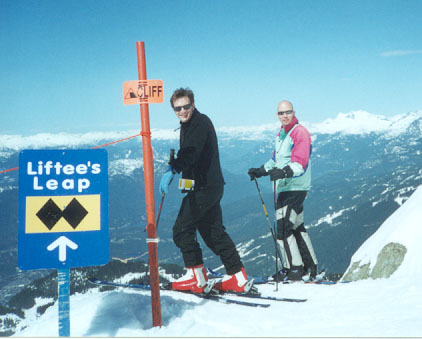 Dave Thompson and Mark Baldwin at Whistler.
Photo credit: Nathan Gillett

Mt. Rainier ski descent route.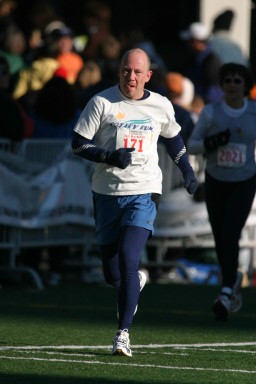 Seattle Marathon,
30 November, 2003.
I collect glass insulators from telephone poles.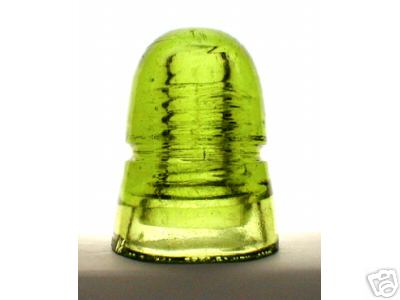 High-Performance Driving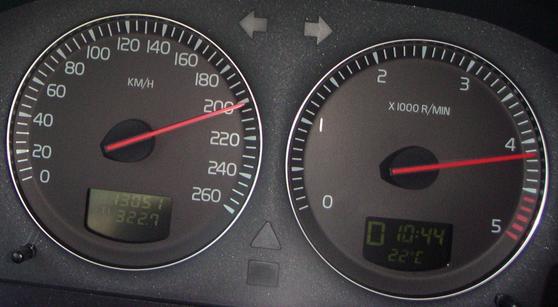 I like to drive the autobahns in Germany.
Photo credit: Katie Coughlin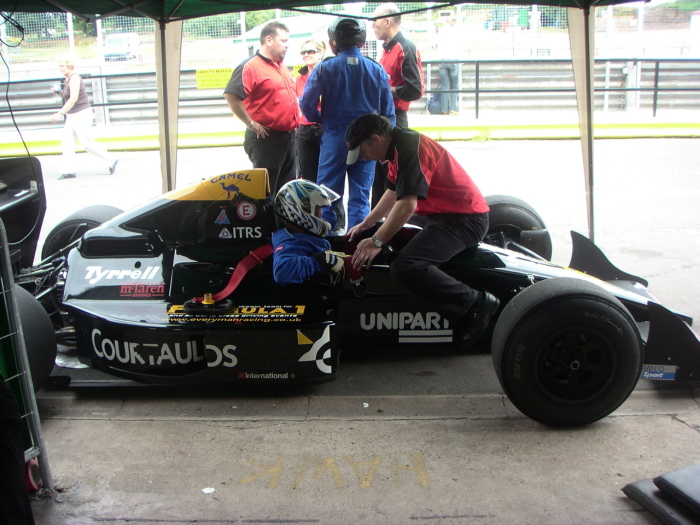 As a Christmas gift, Rebecca gave me a "track day" driving various cars, including this Formula One car. into which I am being inserted. Mallory Park Circuit.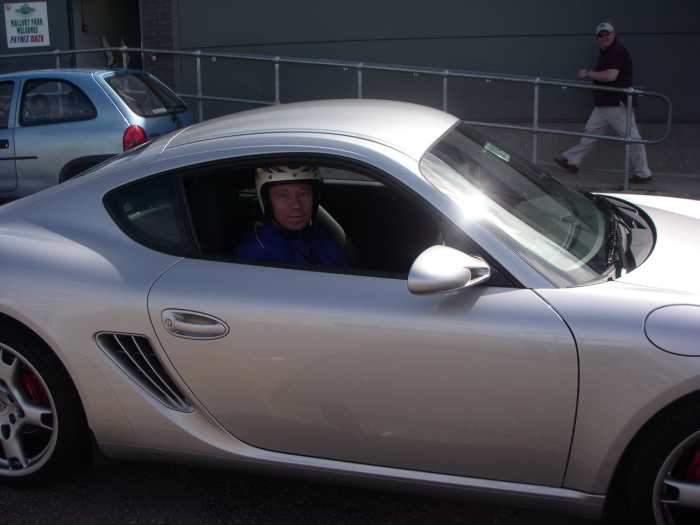 Posche Cayman S at Mallory Park.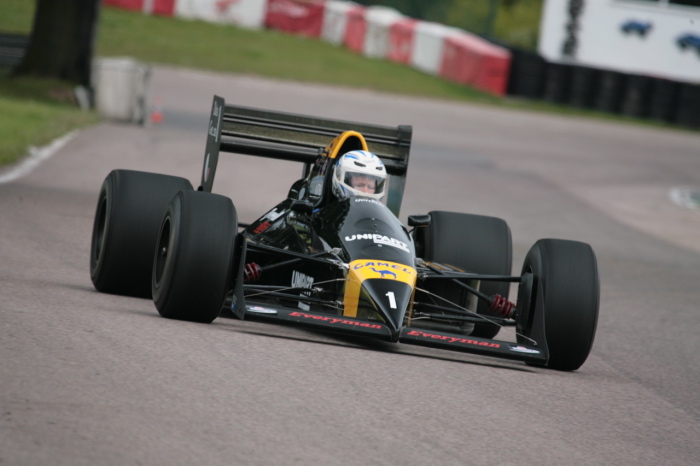 At speed in a 1987 Tyrrell.